Metamorphosis is the process of a profound and usually rather sudden change in form from one stage to the next in the life history of an organism. A decade on from the first TEDxLusaka event held in November 2011, the year 2020 saw the world go through unprecedented change in the modern world. We have reset practically everything and in keeping without first-ever virtual event, the TEDxLusaka organising team felt that Metamorphosis was the ideal theme as it perfectly encapsulated what we are going through right now.
Register today to attend TEDxLusaka 2020 – Metamorphosis. Attendance is free.
HOW TO REGISTER
1. Prior to signing up, please ensure that you have an email address as you will be required to sign up to our virtual hosting platform, Hopin.
2. Click on our registration link here: https://hopin.to/events/tedxlusaka2020
3. You will be taken to the Hopin website where you will have to type in your first name, last name, email address , create a password and then click then sign-up button. Alternatively, you will be given an option to authorise LinkedIn, Facebook or Google to access the site and complete registration for you.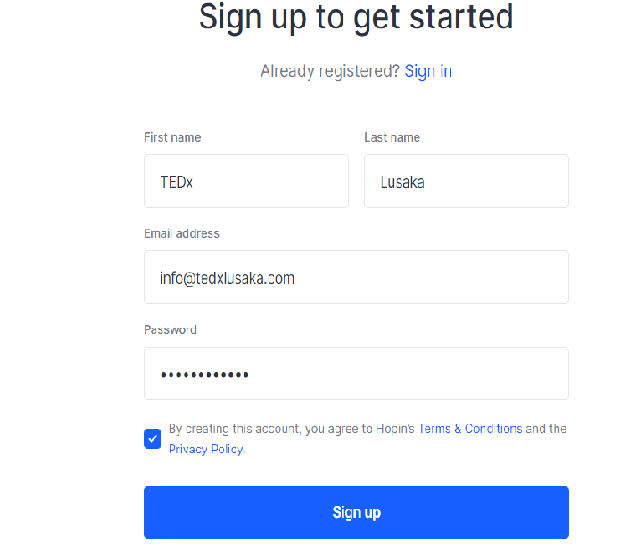 4. Once you have completed registration you will be able to add the event to your calendar and create a Hopin Profile. Please make sure you save the event to your calendar.
5. On the 26th September 2020 log back into Hopin and watch our first virtual event with us!