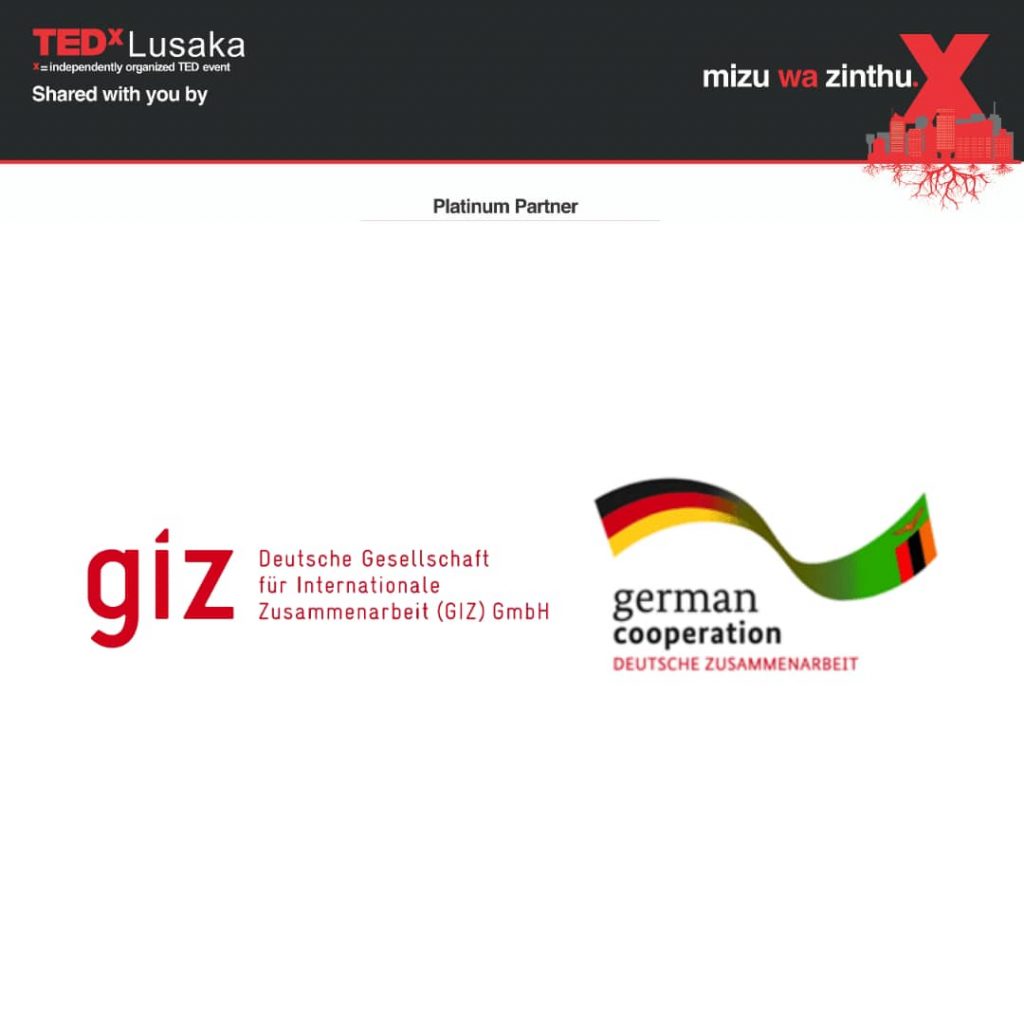 This year, we partner with GIZ again to bring an amazing event with ideas worth spreading. As a platinum partner for the 2021 event, GIZ enables TEDxLusaka to reach more people with innovative and thought-provoking ideas that seek to improve and build Lusaka communities.
GIZ believes in using innovative platforms to enhance all people's participation in their communities. The SpeakUp Girls Project, implemented by Alliance for Community Action (ACA), is an example of this, where up to 40 young women in the programme receive training that equips them with digital skills they can use as citizen journalists demanding good governance and accountability, enabling them to be change makers in their communities. By partnering with TEDxLusaka, GIZ can further strengthen the training these young women receive because TEDxLusaka organisers provide digital skills training to the young women, and some former Speakers mentor the young women to enhance the work they're doing in their communities.
The #eskills4girls project, enrolled young women from Copperbelt and Southern Provinces. These women aged 15 to 30 will graduate out of the programme this May with greater knowledge of the platforms they can use to develop and publish stories and the role they have to hold their leaders and those in positions of responsibility around them accountable.
TEDxLusaka is honoured to be associated with this work that also aligns with the ethos of ideas worth spreading.